A oldalról
Flightsim.to
A Flightsim.to a világ első számú forrása a Microsoft Flight Simulator 2020 Modok, Liveries és Add-Ons számára. Ingyenes, könnyű és egyszerű. Akár kiegészítőket készítesz, akár keresel, a legjobb helyen jársz.
Trusted by over 400,000+ Members and industry-leading companies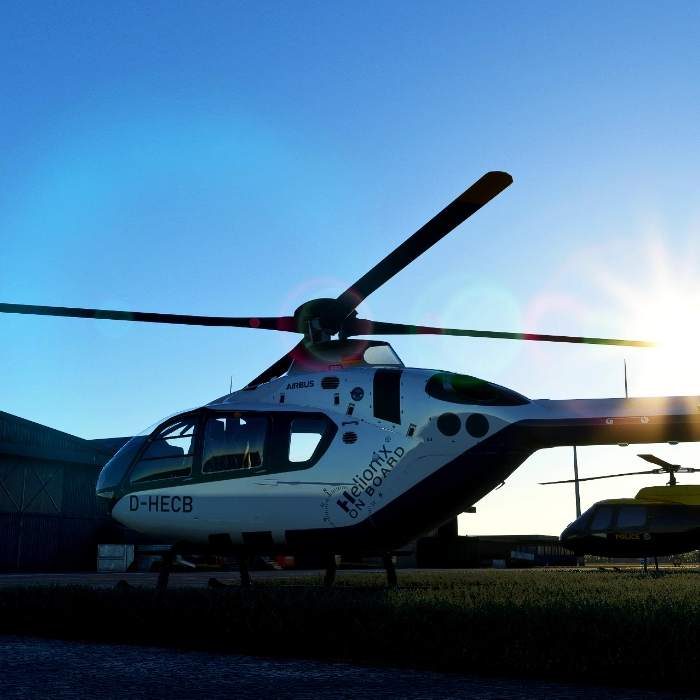 43,459 Add-Ons
A Microsoft Flight Simulator hihetetlenül sokféleképpen fejleszthető és bővíthető. Egészen pontosan több mint 14 ezer módon. Ezek a kiegészítők mindegyike teljesen ingyenesen elérhető. Letöltheted őket anélkül, hogy egy fillért is fizetnél értük. De ... a készítők örülnek minden adománynak a nagyszerű munkájukért!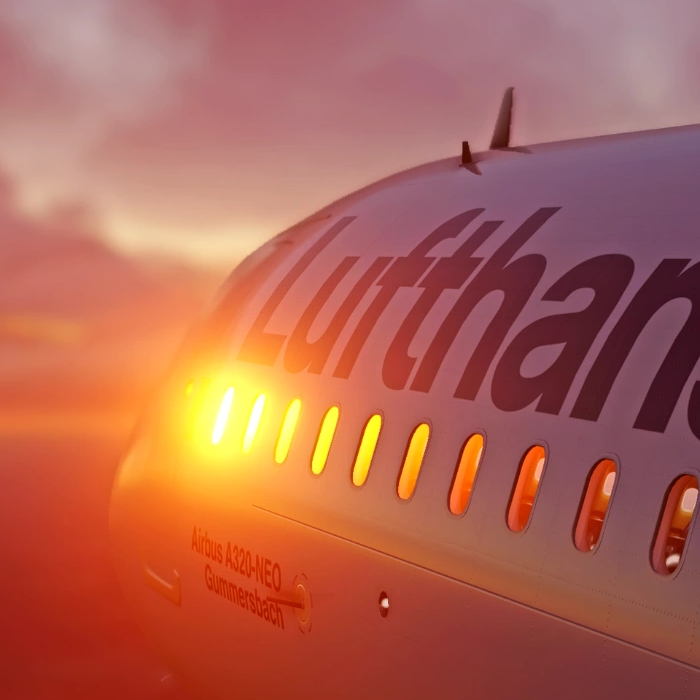 25 millió+ letöltés
Naponta a felhasználók a világ minden tájáról átlagosan több mint kétezer kiegészítőt töltenek le, hogy javítsák játékélményüket a Microsoft Flight Simulatorban. Hihetetlen, nem igaz? Több mint 10 millió letöltést szolgáltunk ki az idők során, és még sok minden jön még! Ez hatalmas mennyiségű sávszélesség. Nem ismerünk fizetős előfizetéseket, és nem fojtogatjuk a letöltéseket - több időd marad arra, hogy élvezd a játékot!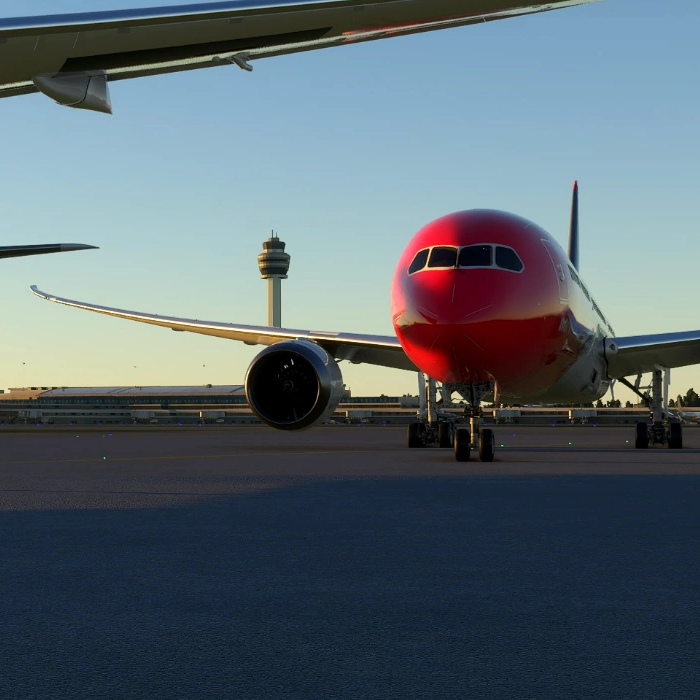 Trust több mint 300.000 tag
Közösségünk napról napra növekszik. Legyen tag még ma, hogy több előnyhöz jusson és naprakész maradjon. A regisztráció teljesen ingyenes. Számos előnnyel jár, például értesítést kap, amint frissül valamelyik kedvenc kiegészítője. Értékelhetsz más modokat, és akár kommentálhatod is őket!


About us
Kiegészítők mindenkinek!
A Flight Simulator hihetetlenül sokféleképpen bővíthető. Szeretnénk lehetővé tenni az alkotók számára, hogy bemutassák munkáikat a közösségnek, visszajelzést kapjanak és folyamatosan fejlődjenek. Ugyanakkor minden Flight Simulation rajongónak lehetőséget szeretnénk nyújtani, hogy ezeket a munkálatokat egy helyen, komplikációmentesen és csomagban kaphassák meg.
Trusted by millions of pilots worldwide
Flightsim.to is a world-leading resource for Microsoft Flight Simulator addons and mods.
Total Members

450,000

Total Downloads

33 Million

Total Uploads

33,000
Daily Pageviews

500,000

Monthly Pageviews

14 Million

Visits per Year

33 Million
Meet our team
Ki's a Flightsim.to mögött? Csak néhány ember - itt vagyunk.
Ha kapcsolatba kell lépnie velünk, kérjük, készítsen egy jegyet.
FORGALMI INFORMÁCIÓK
Fájlverziók összesen
76,929
We have more to offer
Features
We serve our users with simple but effective features to make your experience with us hassle-free.
Tájkép térkép
Use our Scenery Map to browse the entire world for add-ons, mods and scenery enhancements. It is free and regularly updated.
Fedezze fel a
Használja a Discover oldalunkat több ezer kiegészítő böngészéséhez. Csak adjon meg egy kulcsszót, válasszon ki néhány kategóriát vagy címkét, és rendezze át a rendezést tetszése szerint. A bővítmények megtalálása még soha nem volt ilyen egyszerű ennek az intuitív keresésnek köszönhetően.
User Voice
Minden alkotónak szüksége van és akar visszajelzéseket kapni. Hozzon létre egy fiókot, adjon értékelést, és tudassa az alkotókkal, hogy mi tetszik a kiegészítőikben, és mi kevésbé. A hozzászólások a közösségünk alapvető részét képezik. Már több mint 20 ezret írtak.
20K+ Wallpapers
A közösségünk olyan sok csodálatos képet és képernyőfotót töltött fel a Microsoft Flight Simulatorból, hogy egy külső oldalt kellett létrehoznunk, hogy megbirkózzunk a rohanással. Háttérképek oldalunkon több ezer Ultra HD háttérképet találsz - ingyenesen és egyetlen kattintással letölthető.
Nincs fojtás
Más weboldalak 1 MB/s-nál kisebb vagy akár néhány KB/s-os letöltési sebességre korlátozzák a letöltési sebességet, és fizetős prémium tagságra kényszerítik Önt a teljes teljesítmény kibontakoztatásához. Mi a Flightsim.to-nál ilyesmit nem ismerünk: Tőlünk a tisztességes használat alapján tölthet le, fojtás vagy korlátozás nélkül, ahol nem szükséges
Kérések
Ha hiányolsz valamilyen repülőgép festést vagy díszletet a játékhoz, használhatod a kérések oldalunkat, hogy nem kötelező érvényű igényt nyújts be rá. Alkotóink már több mint kétezer kérést dolgoztak fel és teljesítettek - teljesen ingyenesen! A türelem kifizetődik.
A oldalról
Mi csak egy platform vagyunk.
A Flightsim.to az a hely, ahol alkotók ezrei gyűltek össze, hogy nagyszerű dolgokat hozzanak létre. Köszönjük szépen! Nélkületek ez a platform nem létezne - ilyen egyszerű. És ez nem csak nekünk jelent valamit, hanem sok repülésszimulációs rajongónak szerte a világon. Köszönjük a hozzájárulásodat!
Több mint 150 szponzor
Több mint 150 ember szponzorálja a Flightsim.to-t, hogy segítsen fedezni a szerver költségeinket. Itt van egy véletlenszerű válogatás az adományozóinkból.
i am New to MFS 2020 and love the work
This place makes MSFS a whole lotta fun.
the download speeds are ridiculously good, blowing all the legacy sites out of the water, and more people should be donating tbh
You all do a great job, I am glad that you are here, I appreciate your work very much
great to have this site!
Your work is optimal, thank you
Wonderful service you provide. Thank you.?
Cheers guys great work
cierciformidable, bien construit, agreable à utiliser et tres complet.
A small token of appreciation for what you guys are doing. Hope you never loose the passion and continue improving!
Great site! Where would we be for scenery and other FREE addons without it ?
Thanks for this fantastic community resource.
Awesome website. Keep up the good work!
Very  good job..Thank you very much.Regards From Greece
Just want to say thanks and please keep creating
bravo pour votre travail et merci
Site appearance, structure etc - excellent.
nicely organized and though out site. Makes browsing and downloading a pleasure. Especially like that it remembers my downloads!
Keep up the great work !! .
I buy you some coffees. I do this with much joy and gratitude. Because without you MSFS 2020 would be only half so great. What you are doing here, is simply outstanding. Thank you!
THX for your your excellent work there.
This homepage is very interesting and want to spend coffee :)??
Dear Sirs, thank you very much for this great work. I enjoy it every day. With best wishes from the Wild West Forest Germany Willow fsx
Great Service! Tx very much.
Great for us siommers. Thank you (3)
An invaluable site - you are doing more to popularise MSFS than Microsoft itself!
Best Flightsim Add-On website ever! Great design and layout-Thanks for everything!
flightsim.to is the best site when it comes to Add-ons. Very attractively designed, very well organized, with super fast downloads. Thanks a lot for your great work!
What would MSFS be without you? Thx for this service...
Awesome site. Thanks.
From Japan Very easy and easy to use Thank you
Thanks for this great platform!
Cool and useful portal page, go ahead
Follow us
---
Kapcsolat
---
Jogi vagy üzleti kérdésekkel kapcsolatban kérjük, küldjön levelet a következő címre
[email protected]